As July 2019 comes to an end, I want to share a few images from the last few days. The flowers here will last through green chile season, which is about to begin. Colorful skies do not occur every day, but they occur frequently! Monsoon season will be with us into September, although thunderstorms may – or may not – be less frequent.
Colorful skies are always welcome.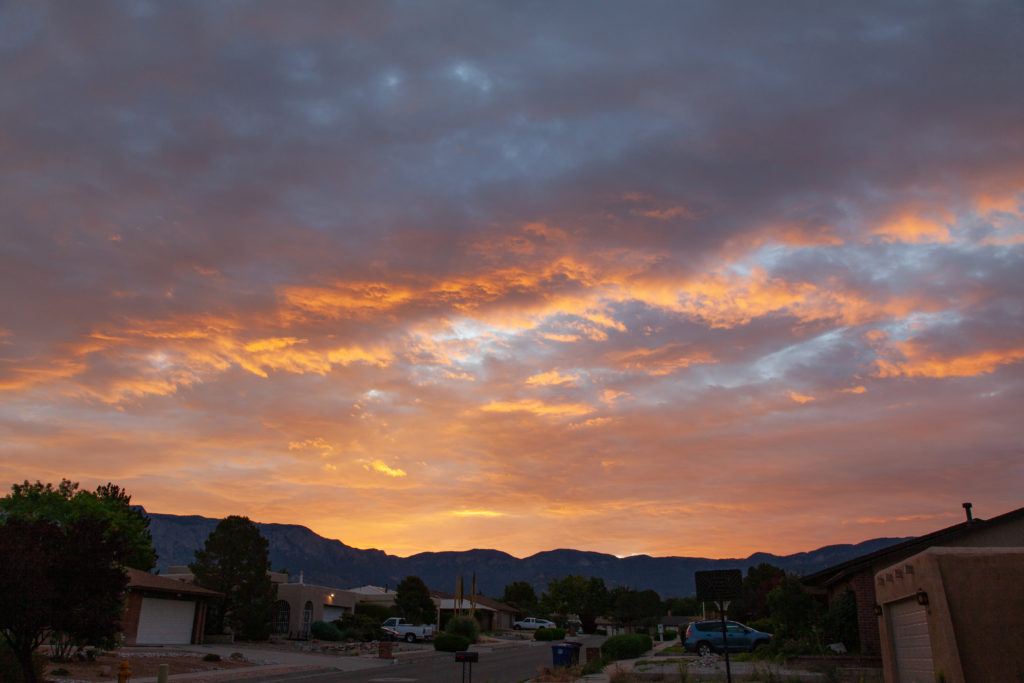 My love of the Old Garden Rose 'Mermaid' is pretty well known. 🙂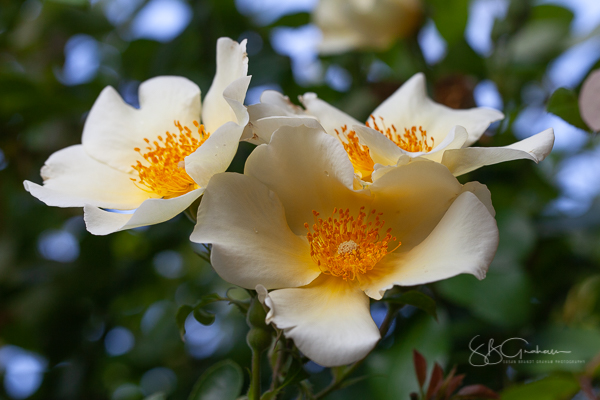 It is also well known that sunflowers are among my favorites in late summer/autumn. I did not plant sunflowers this year – too many distractions – but volunteers are appearing. This one is from a cloudy morning when a light mist was falling.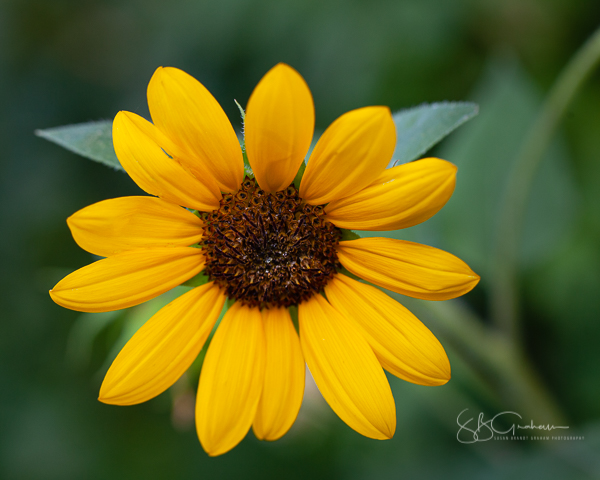 This sunflower is a volunteer from one of the hybrid sunflowers I have grown in other years. Makes me a little sorry I did not make time to plant more this year…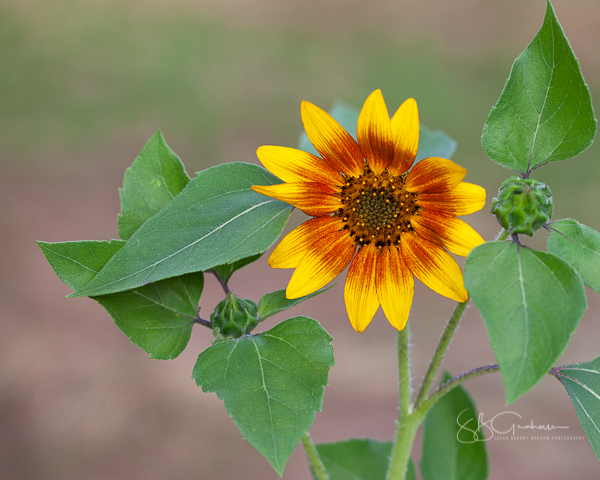 Just as in previous years, crab spiders seem to gravitate to this particular kind of sunflower. Although tiny and kind of cute, these little guys are vicious. From other years I have images of them eating bees they have killed.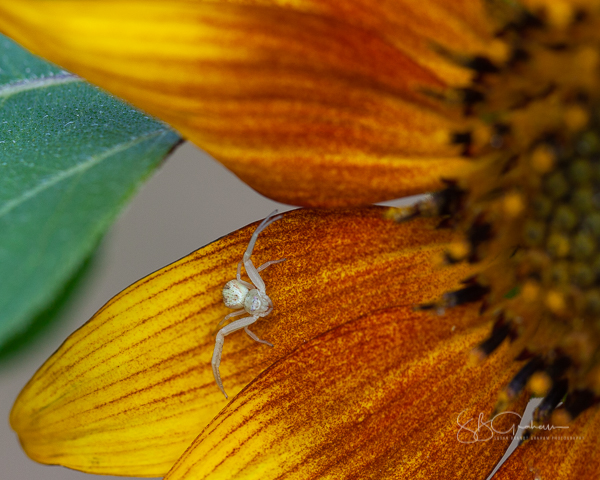 This is a closeup of the crab spider.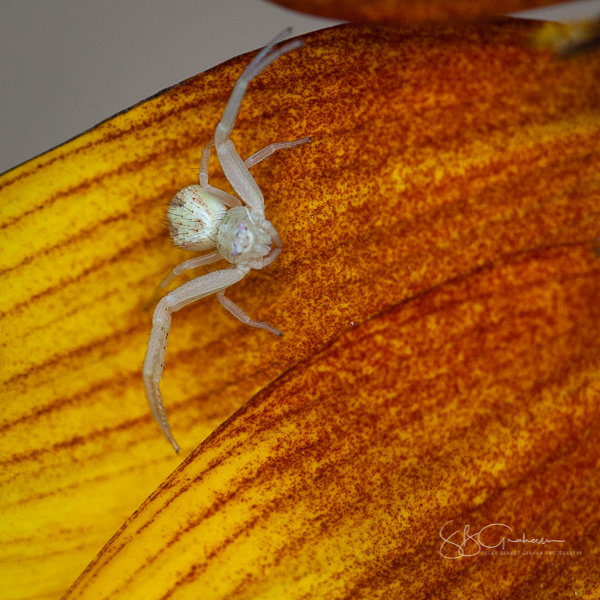 Thanks for visiting my world in late July.