Summer Colors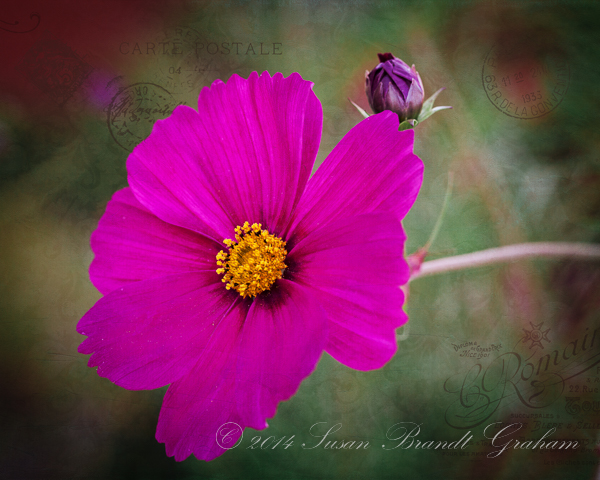 On the eve of Winter Solstice, the shortest day of the year, and the beginning of Winter, a reminder of some of the colors of Summer.
This is cosmos, an easy-to-grow flower that brought brightness and joy all summer long, into fall.
The image is part of The Postcard Series.