Southwest Christmas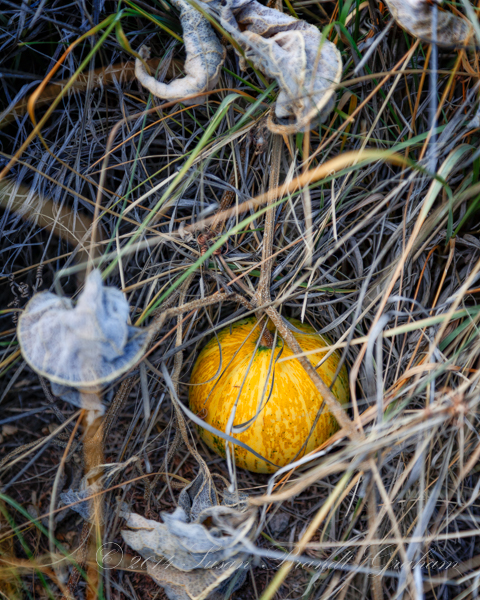 New Mexico has many traditions associated with Christmas:
in Albuquerque and
in Northern New Mexico.
to name but a very few.
New Mexico also has some very well known gourd artists, who make beautiful art objects out of the lowly gourd. Perhaps the first to bring this art form to national prominence was Robert Rivera.
Gourds grow wild all over New Mexico. Sometimes they are thought of as a nuisance, sometimes just a common occurrence.
I saw this gourd peeking out from a tangle of grass on a cloudy day, and it reminded me of a colorful Christmas decoration, as did the skeletonized leaves with their bluish color. I saw it as a very natural expression of a Southwest Christmas!
I wish all of you a beautiful and peaceful winter holiday period. Consider celebrating it in New Mexico sometime. 🙂
Merry Christmas to readers who celebrate.
Happy 2015 to all!