Old Cars and Sunflowers – Icons of New Mexico
Old cars and sunflowers are each, in their own right, icons of the New Mexico landscape. Imagine my joy as a photographer when I found the two together!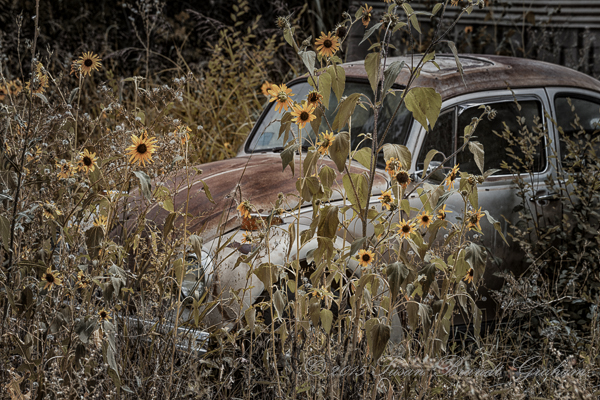 Those of you who have followed this blog for some time are aware of my interest in old adobes and every now and then, in old wooden buildings. I don't have a series of old cars (yet 🙂 ), but more sunflowers are definitely on their way.
I could not resist this image of an old car surrounded by sunflowers!